Gift Planning for a Flourishing Future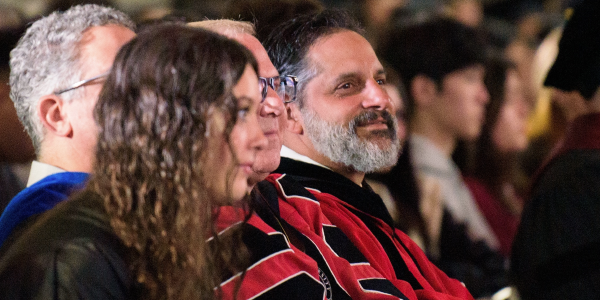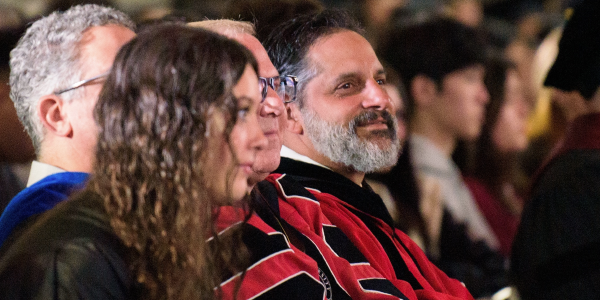 With just over two and a half months under my belt as the new Director of Gift Planning, I eagerly awaited mid-September. It did not disappoint! High rolling clouds, determined bursts of sun, crisp breeze — and most anticipated of all — a campus swelling with new and returning students.
I marvel at the annual rhythm of university life— the same and ever different. At Seattle U, I find a balance of change and consistency, and deep meaningful centeredness on core values as a Jesuit institution while adapting amidst the tumult in the world around us. (No easy feat!) On Sept 18 th President Peņalvergave the new student convocation and described the breadth of diversity present among students.
I greatly appreciated President Peņalver's recognition of the significant and valued differences within the student body while honoring the challenges and opportunities. He uplifts the Jesuit model of education as a path forward that invites and encourages students " to engage your whole self — mind, body, and spirit — in the educational process."
To leverage the strength of such rich diversity— it is vital to nurture intersections of commonality. One of my favorites is Seattle University's annual tradition of having incoming freshmen read a "Common Text" whose themes are also integrated into some of the Common Core classes.
This year's "Common Text" is Braiding Sweetgrass by Dr. Robin Wall Kimmerer who is an enrolled member of the Citizen Potawatomi Nation, scientist, mother, and professor of ecology.
"All flourishing is mutual," writes Dr. Robin Wall Kimmerer as she tells the story of "The Council of Pecans," which knits ancient indigenous environmental perspectives with the scientific specificity of ecological systems all the while acknowledging a good dose of mystery still exists. What is not a mystery however— is its meaning: A pecan tree does not flourish on its own, rather it is bound deeply in an expansive interdependent ecological network that leverages distinct differences between species and systems which, in turn, support the flourishing of the whole.
Similarly, from my perspective, Seattle U students, faculty, staff, community partners, donors, and many more comprise just such a vibrant ecosystem. Even before my employment at Seattle U, I have had the privilege of working alongside many alums, faculty, and staff for over a decade, including as an advisory board member for MAGIS. It has been a delight to watch Seattle University translating Jesuit ideals into action. One such venture is the newly launched Vice Provost for Student Success. The VP for Student Success works cross-collaboratively between faculty, administrators, and students to identify challenges and strengthen the students' educational journey— a responsive recognition that "all flourishing is mutual."
For my part, I am thrilled to work alongside Sarah Finney with her 24 years at SU and a decade gift planning experience, as well as having access to a team of advisors that stay on top of the latest opportunities and changes within the tax code that impact financial and gift planning. Our goal is to work in partnership with you and others of your choosing (family, financial advisors, and/or estate lawyers, etc.) as you envision and plan for impactful transformative giving.
Together, we can chart a course where you feel confident your legacy plans with be a part of bringing to fruition the best of Seattle University's mission, one where there is greater recognition that all flourishing is mutual.
To that end, I'd love for you to come and visit. If it's been some time since you've been on campus, come and share your piece of the Seattle U story with this newbie and I can share with you what new things I am learning about SU.
Written by the Director of Gift Planning at Seattle University, Valerie Norwood.