Frank and Marilyn '77 Clement Create Legacy Challenge for SU Gives 2022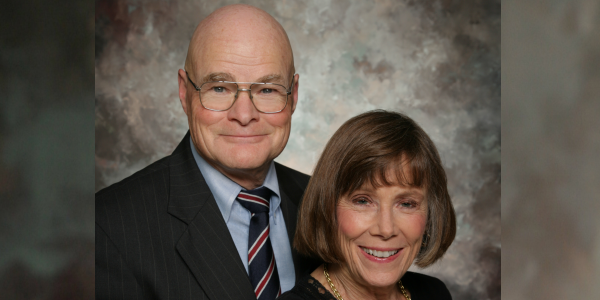 Legacy Society members, Frank and Marilyn, have been longtime donors to Seattle University. Marilyn served for decades in various leadership volunteer roles, including on the Alumni Board of Governors and the Board of Regents. Putting her writing talents and Journalism degree to work, Marilyn also wrote the profiles for the SU Alumni Award winners for many years. We chatted with her to find out more about the inspiration behind her affection for Seattle U, and this recent gift to spur others to include a future gift to SU in their estate plans.
What appealed to you about supporting SU Gives with a challenge gift? We've enjoyed long-standing relationships at SeattleU, with Sarah Finney in Gift Planning, and Joe Phillips, Dean of the Albers School. We're big fans of Joe and really appreciate all that he brings to the business school. We give to other local organizations and to Frank's alma mater, but we really feel a part of the SU Community.
Why should others consider joining the Legacy Society? Legacy gifts are important for building the foundation that allows the university to continue to grow. Alumni, parents and friends of SU who stay connected through the Legacy Society enjoy knowing that they are building the university's future and strong national profile.
How did your time as a student at SU influenced your life? I was a transfer student when I came to SU. I entered as a sophomore after Frank and I moved to Seattle. I had young children by then, so I really needed the flexibility that SU provided. The professors were so engaging, and I felt I mattered as an individual. There was also a strong sense of community on campus. I was fond of Father LeRoux and really enjoyed the religious courses, as I had converted to Catholicism just a couple of years prior.
Thank you, Frank and Marilyn, for your dedication and generosity toward building Seattle University's future!