Rates Have Increased for Charitable Gift Annuities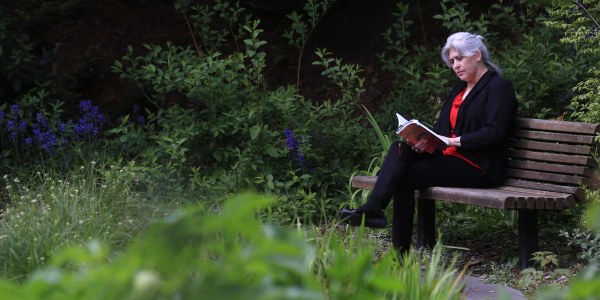 For the first time since 2018, recommended payout rates for charitable gift annuities (CGA) have increased, effective July 1, 2022. This is a great time to consider creating a CGA as you make plans for year-end giving to the organizations that are important to you - including Seattle University! If you have appreciated assets that would be more useful as income, or if you are concerned about market fluctuations and future uncertainty, you should know about charitable gift annuities and the benefits they provide, including guaranteed, dependable income for life.
A charitable gift annuity, or CGA, is different from a commercial annuity. With a charitable gift annuity, you can turn assets into income to provide for yourself and a spouse, and then the remainder becomes a gift to Seattle University in the future. If you itemize deductions for your tax return, you also receive a pro-rated charitable gift deduction.
A CGA is a simple contract between you and Seattle University. In exchange for an outright gift of cash, stocks, or bonds valued at $25,000 or more, Seattle University agrees to pay a fixed amount each year to you and/or another beneficiary for life. The remainder gift to Seattle University can be designated by you for a specific college, scholarship or program at SU.
The quarterly or monthly income can be deposited directly into your bank account. You will have to decide what you would you like to do with the additional income! In many cases, a portion of the income is tax-free. Here are some samples of the current rates:
Sample Payout Rates for a $25,000 CGA - Single Annuitant
Age 65 4.8% $1,200
Age 70 5.3% $1,325
Age 75 6.0% $1,500
Age 80 7.0% $1,750
Sample Payout Rates for a $25,000 CGA - Two Annuitants
Ages 65 & 70 4.5% $1,125
Ages 70 & 75 4.9% $1,225
Ages 75 & 80 5.5% $1,375
Ages 80 & 85 6.3% $1,575
Now is a great time to create a charitable gift annuity with Seattle University. Simply request more information here, or contact Sarah Finney at 206-296-6962 or Heather Williams at 206-296-6103 to request your own personalized illustration. Please note that this information is provided for educational purposes only. This is not legal or financial advice. Consult with your professional advisors to decide whether a charitable gift annuity with Seattle University is a good option for you. Seattle University follows the rates recommended by the American Council on Gift Annuities.