Annuity Beneficiary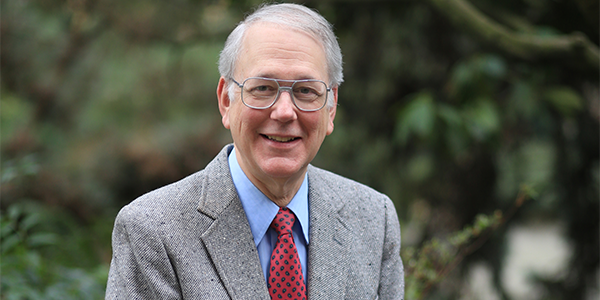 When planning his estate, John Ruffo made sure to take care of three groups who had taken care of him: his high school, his church and Seattle University. A loyal and enthusiastic alumnus, John has served on the Alumni Board of Governors since 2011. He is having fun working on the planning committee for the Class of 1965 Golden Reunion and looks forward to reuniting with his former classmates on Saturday, May 2, 2015.
Two of those former classmates, both dear friends of John's, have inspired his generous support of Seattle U. "My friend John Dougherty encouraged me to donate to the women's soccer program, which is coached by my former student Julie Woodward," John says. "And Jim Jorgensen, who is on the Board of Regents and the reunion planning committee, always talks to me about his giving."
"The Seattle U connection has always been there," says John, who taught at Kennedy High School for 42 years. "My cousins attended SU. When I started teaching at Kennedy, 9 out of 10 teachers and staff were from SU. Kennedy Baseball coach Joe Faccone-a Seattle U Hall of Famer-asked me to be his scorekeeper. Little did I know we would become lifelong friends."
"Whatever Seattle University does, they do first class," John says. "It's nice to see. As students, we always had the best of everything. This gift is a way I can honor my teachers, like Arthur C. Earl, S.J., who taught me accounting and paved the way for my teaching career."
Part of John's legacy will be the thousands of students he has influenced over his long teaching and coaching career. Another part of his legacy will be the students whose lives he will touch through his estate gift to SU.